There is more than one way to win it all in the NFL:
The Patriots have done it with consistency at quarterback.
The Ravens did it with defense.
The Broncos did it by building a team and bringing in a veteran superstar at the quarterback position to lead them to the promised land.
There is, however, a trend surrounding the NFL is proving to be extremely successful as of late. We saw it first with Steelers quarterback Ben Roethlisberger in 2004. Still, it didn't get used regularly until the CBA agreement limited the money rookie quarterbacks could receive: Build your team to win with a veteran; trade up for a quarterback; upgrade the supporting cast significantly during his rookie contract. 
I know it seems like a rather juvenile thought process; however, this process wasn't always utilized. Rookie quarterbacks had significantly more power before the 2011 CBA agreement, as they could handicap teams for five to six years with massive contracts. In 2004 Giants quarterback Eli Manning not only forced his way out of San Diego during the NFL Draft, but he also he commanded a $54 million contract. Manning's deal might not seem like a lot compared to many starting quarterbacks in 2020, but compare these 2020 rookie deals to their counterparts. Charger Justin Herbert's contract is actually worth less than former Chargers quarterback Philip Rivers's 2004 rookie contract. 
With teams unable to hide their young quarterback's deficiencies by building around their high priced players, it was increasingly rare to see quarterbacks under the age of 27 in the playoffs. Tracking back to 2008-2010 there were only 9 of the 36 playoffs teams with their starting quarterback on a rookie contract. From 2017-2019 we saw 14 quarterbacks on rookie contracts accomplish this feat, meaning almost 39 percent of the quarterbacks were under the age of 27, including 2018 MVP Patrick Mahomes and 2019 MVP Lamar Jackson.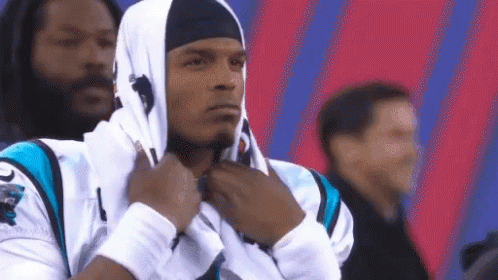 In 2010, the first overall pick Sam Bradford signed a rookie contract worth $78 million, which absorbed an average of 11.73% of the Rams' cap space. Following the CBA agreement one year later, first overall pick Cam Newton only received $22 million over his first four years and never absorbed more than 5.1% of the Panthers cap space. The new CBA was a game-changer. The changes with the rookie contracts allowed for massive upside with NFL teams if they found the right guy at quarterback and built a robust support system. It was even more valuable if you could hit later in the draft.
The first team to take advantage of this was the Seattle Seahawks after drafting Russell Wilson in the third round of the 2012 NFL Draft. Backed by the Legion of Boom, Wilson was able to make it to the playoffs in three straight years, with two Super Bowl appearances and one Super Bowl win while on his rookie contract. Following this run, we saw the Cowboys position themselves with a similar and fail; however, The Rams and Chiefs can both say the rookie quarterback strategy works while the Ravens, Bills, and Texans are in hot pursuit. 
What does this mean for fantasy?
Even if a quarterback sits for a year, we could still see them competing while on their rookie contract. That could mean surrounding them with more talent at a younger age as we saw with the Cardinals bringing in wide receiver DeAndre Hopkins and the Bills bringing in wide receiver Stefon Diggs. When we look at the Dolphins, they were able to bring in multiple high profile guys while signing ten free agents. The Bengals were able to attempt revamping their defense while also drafting Joe Burrow and keeping A.J Green around. The Browns were able to acquire stud right tackle Jack Conklin via free agency. Meanwhile, teams like the Rams watched their guys walk in free agency, unable to refresh their talent pool after signing quarterback Jared Goff to a massive contract.
Rookie quarterbacks have always been a gem, but their days of signing massive deals or waiting while developing on their cheap rookie contract are over, and people haven't caught on in fantasy as quickly as one might think. If you draft a rookie quarterback in dynasty, you're now getting a quarterback who could potentially have a 30% increase in lifetime value compared to any other time in history. Of the top 20 quarterback performances for players under the age of 26, nine of them came in the past five years. On the opposite side of the spectrum, 14 of the 21 quarterbacks in NFL history who would have finished as a QB1 in 2019 for players above the age of 36 came in the past five years. As of late quarterbacks are getting more production in later years. Wide receivers and running backs didn't correlate. There were only 3 receivers 34 and older that averaged double-digit fantasy points per game out of 80 who played in the past five years, while only 6 running backs could do it out of 65. If we are getting significantly more usage out of the position in recent history, why isn't lifetime output factored into the value? 
The dynasty community is valuing quarterbacks as if they would play 10-12 seasons with QB1 numbers when in all actuality, we could see them play closer to 15-18. If we can get those extra years out of a quarterback, we don't have to waste draft capital and focus on other positions. 
For example, if I choose to get Patrick Mahomes for a dynasty to start up, an early second-round pick is absolutely in play. If we take his average over the past two years, he would have been the top-ranked quarterback for all but 13 seasons in history while finishing worse than QB2 only one time. That gives me potentially 15 plus seasons of focusing on other areas. If my quarterback position is stable, it allows for more opportunities in future rookie drafts to go after positions that are much more volatile in terms of injuries, week to week production, and landing spots.
Quarterbacks have a tendency to increase in value compared to the position they were drafted so the draft could be the cheapest time you can go get your guy. Looking at Fantasy Calculator's charts you can see Joe Burrow and Justin Herbert going right around the same spot at Patrick Mahomes in Dynasty start-ups. Would it be crazy to reach a round earlier if you strongly believe in one of those guys? Over the next few articles, I will be covering teams who are positioning their young quarterbacks to succeed. We will be discussing everything from teammate efficiency to potential landing spots for stars. Contracts, tethered players, and scheduling will all be factored.
Get your quarterback and stabilize your future.